An eclectic variety of sculptural art from Sculpture 1 and 3-D Design, both taught by Bill Cravis, were displayed at the Pence Hall gallery in March. The artist reception on March 30. was filled with a host of students and teachers walking around everyday objects such as scissors, pocket knives and mascara made of cardboard and enlarged to massive sizes.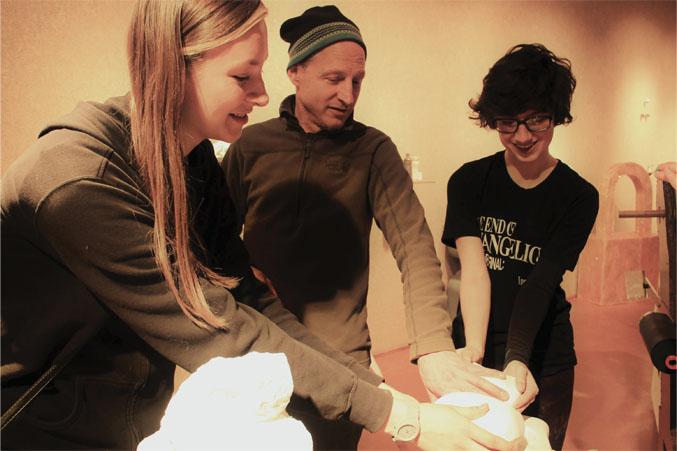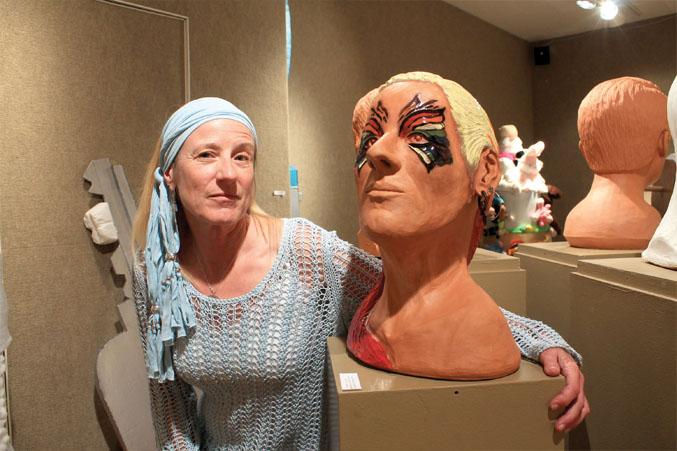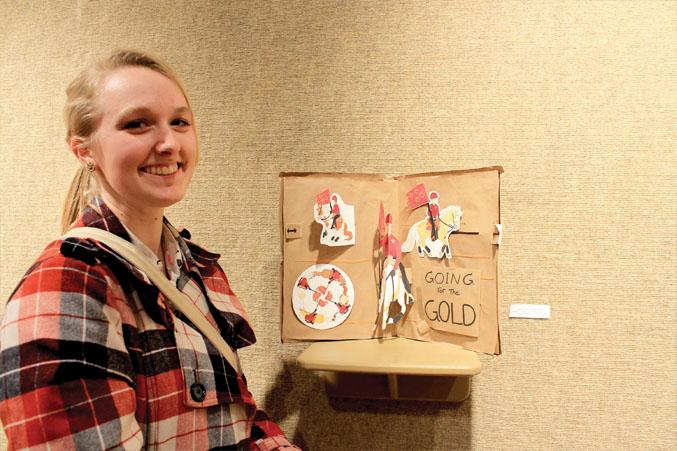 Cravis explained that he tried to choose projects that allowed students to infuse the technical and conceptual. He enticed them to take risks and said he had more than one student struggle to take the cardboard project, where students took everyday objects and made a pattern to create them in a larger size in cardboard, before they added the final element of texture. Cravis had his students display two major works in each class. In sculpture 1 students were asked to produce a work of their head using seaward terracotta clay and an additive technique. Students also created an abstract piece out of plaster after completing a mockett (small mock up to base final sculpture on). In Basic 3-D design students made a series of plastic people, a large piece created from cardboard using a pattern produced by students and a pop-up book using mixed media.
Paige Rajms, Sculpture 1 student, said that the projects were very time intensive and that she was glad she did it even though the class was difficult.
Danielle Meyers | The Broadside
(Contact: [email protected])