Plastic people are intermittently displayed around Central Oregon Community College's campus as an assignment and a promotion for Basic Design: 3-D, an art class taught by Bill Cravis. Students enrolled in the class explore the elements and principles of design and the nature of sculpting. The plastic people represent the element of volume.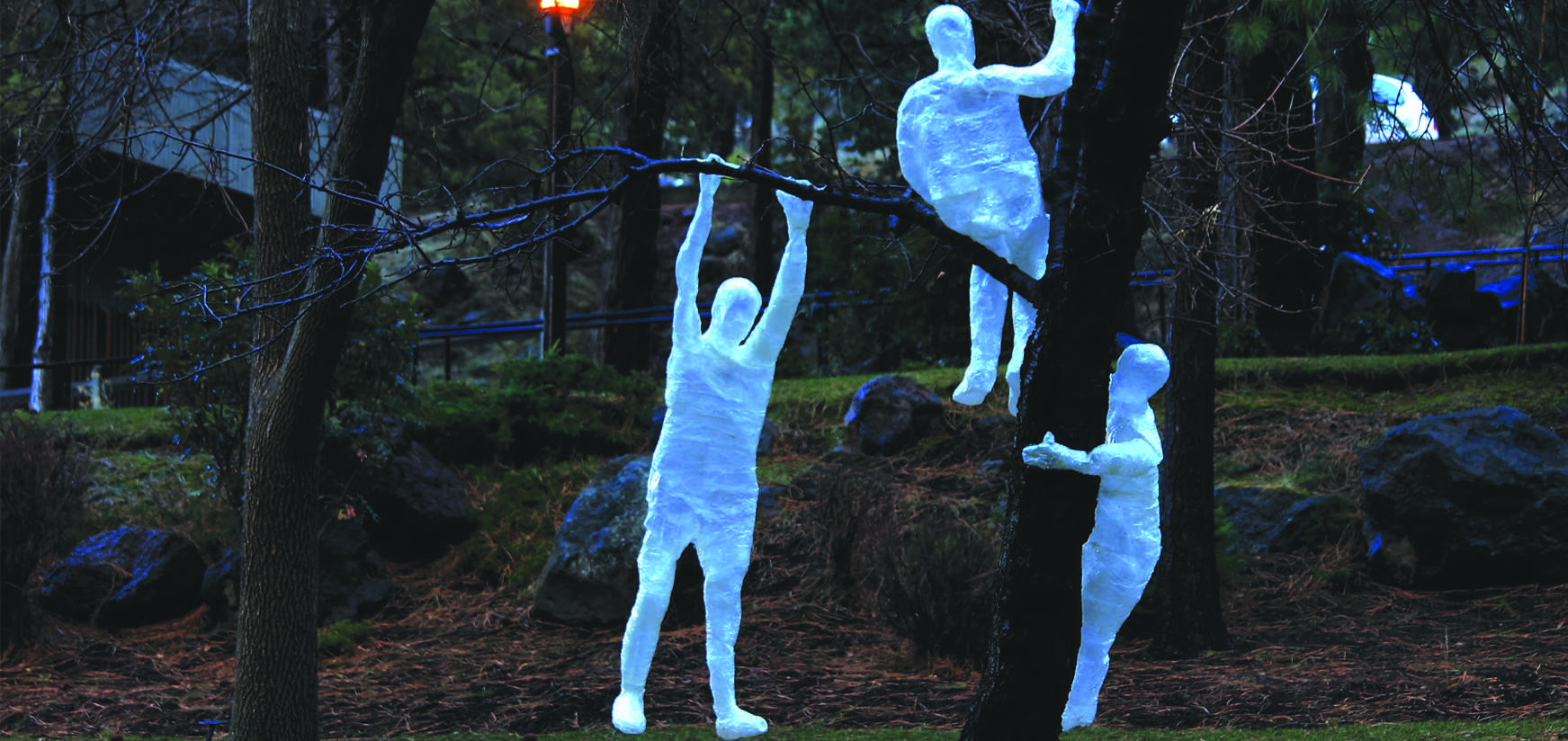 The process of creating the figures starts with students wrapping each other in plastic to create human-shaped shells. The shells are then cut open and filled with bunched-up plastic wrap to ensure that their forms hold. The figures are complete once they are stuffed and taped back together.
For this assignment, the class is divided into groups of three students who are told to create three plastic people in context. Cravis explained that this task is simpler said than done: The plastic people's gestures must be incredibly specific in order to evince the intended scenario.
Cravis does not direct students to set up specific scenes; he allows students complete freedom to decide what scenes the plastic people will make.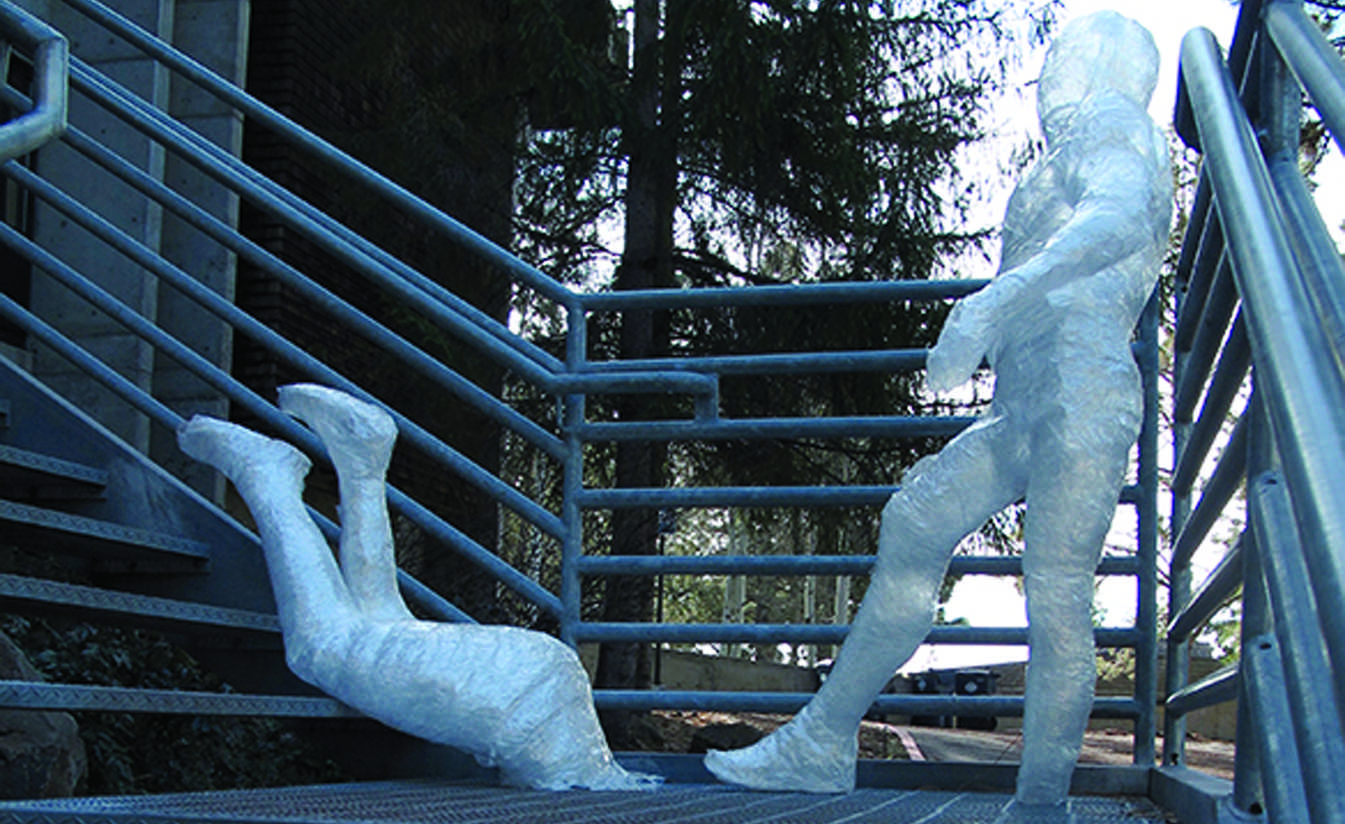 This Spring Term, in addition to Basic Design: 3-D, Cravis will teach Sculpture, Outdoor and Public Sculpture, and Intro to Visual Arts.
For more information, contact Bill Cravis at [email protected].
  Danielle Meyers | The Broadside Contact:
[email protected]