Tikalkwan or the Aztec Dance Group performed several Aztec dances during a Día de los Muertos celebration in the Coats Campus Center. The event was sponsored in part by the Latin American club.
Tikalkwan is now in their fourth year as a club, and the members consistently practice three times a week, according to Isaiah Spence, a member of the club. While the group is a student club, it also includes members outside of the college. Tikalkawan frequently performs in other events, including  the Feast of Our Lady of Guadalupe, a traditionally catholic event.
Four individuals participated in the performance on Monday: Isaiah Spence, Oscar Martinez, Fabiloa Alavez, and Veronica Soreno.
Students who are interested in the group are welcome to swing by practices at the Mazama gym, Monday, Wednesday and Friday at 5 p.m.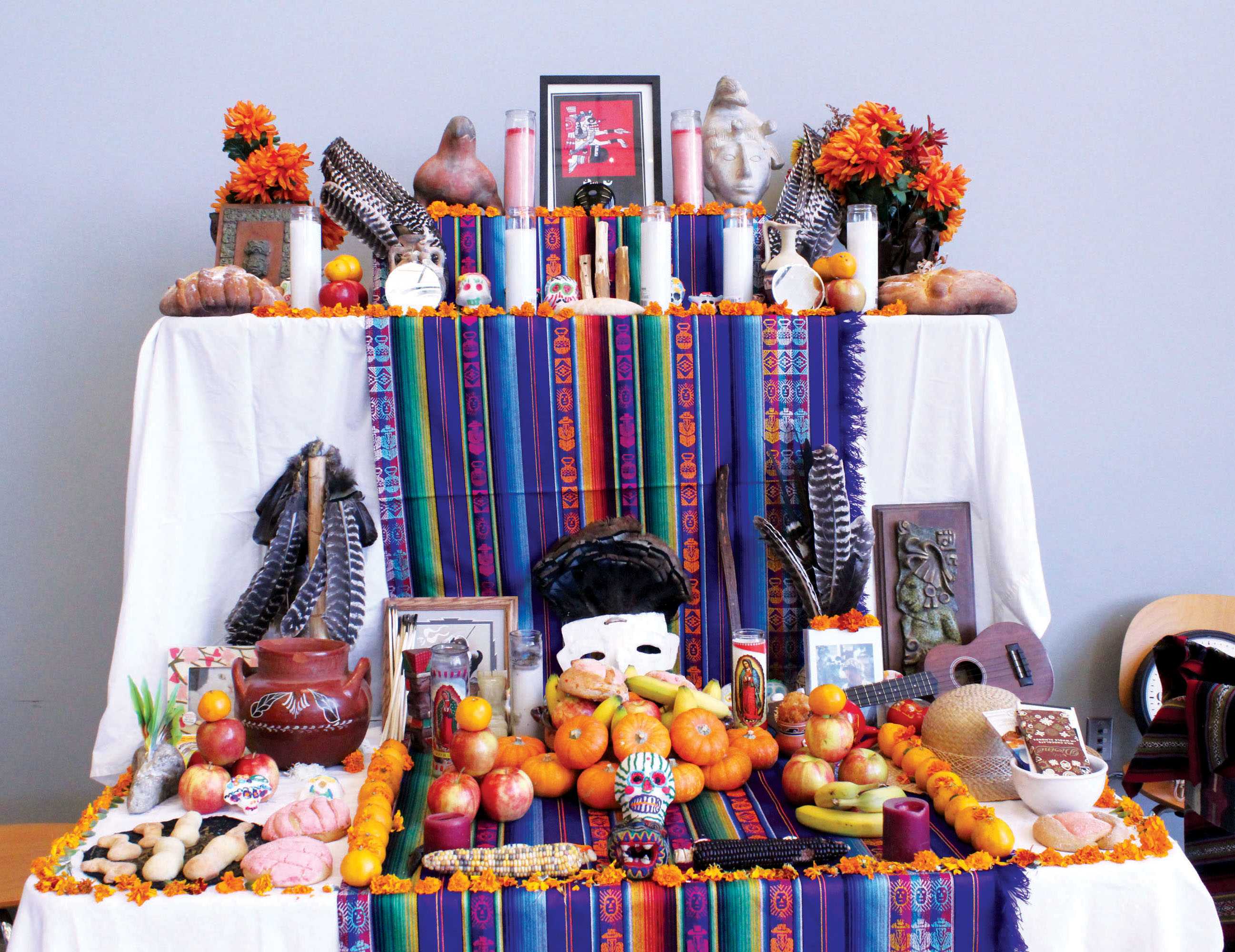 Tim Cachelin | The Broadside
(Contact: [email protected])