The Garden Club is back again this year and it has a lot in store. Students interested in learning about organic gardening techniques, composting and more can get involved this year.
According to their website, club members are "dedicated to helping the students of COCC become aware of sustainable practices as well as help introduce new ways of gardening at home."
The club was awarded two grants in 2015 which were used to generate awareness about sustainability both on campus and in the community. The club hosted a series of vermicompost, or worm-bin compost, workshops. Vermicompost is an effective and natural way of breaking down food and plant waste.
Their biggest project to date is a community collaborative garden which opened June 6, 2015. Another interesting, recent project is a Monarch Butterfly waystation. At the station, milkweed is planted to attract Monarch butterflies and to offer them a place to stop, rest and replenish on their journies.  
Wesley Noone, current organizer of the club, explained at the opening, "our focus is on educating people about how to garden, reasons to garden and the benefits of it."
Lisa Barnett is the original founder of the Garden Club; and her intentions for the club have always been about experimentation and education, particularly for low-income students, rather than production.
"One of the goals with forming the club, (is the idea that) students will take it in a direction that suits them, and it will continue to evolve," says Barnett.
Barnett's journey of starting the club and learning about gardening has changed her life: "Gardening has opened up my world to a greater appreciation and understanding of the interrelatedness of everything. Gardening for me is about connection – not just earth and resources, but people."
For students who want to get involved, the Garden Club meets every Thursday at noon in the Multicultural Center of the Campus Center at COCC.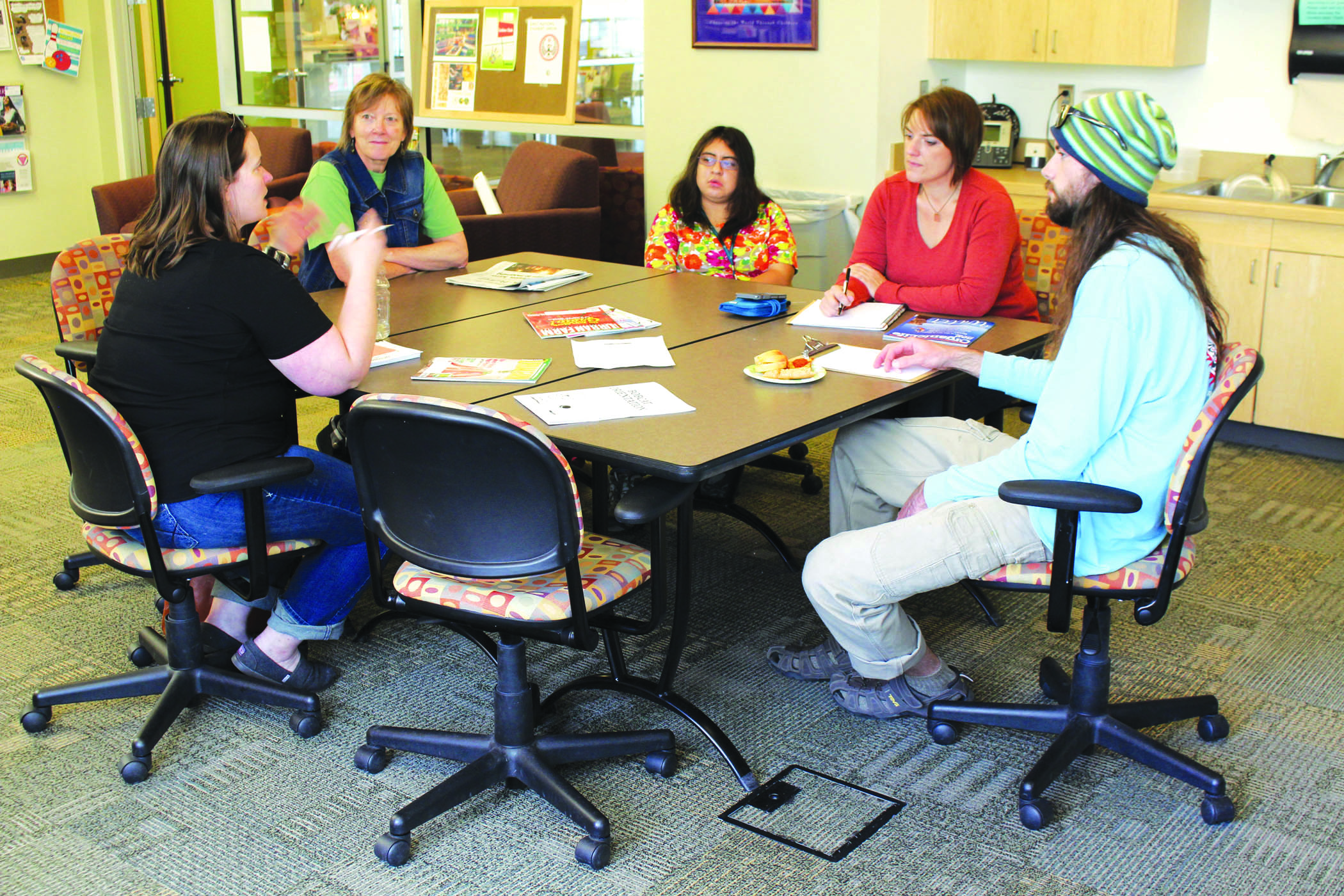 Bethany Langer | The Broadside
(Contact: [email protected])