10-Acre Campus
Once the wide-flange steel beams arrive in October, Oregon State University-Cascades'  (OSU-Cascades) new 10-acre campus will begin to resemble the academic center slated to open fall of 2016, according to John Condon, OSU-Cascades' facilities and operations manager. The dining/academic building will open around the same time, and the residence hall is tentatively scheduled to  open its doors in January 2017. Together, these three buildings will be able to accommodate 1,890 students, and to house 300 of them.
The entire 10-acre campus is designed to be net-zero energy, waste, and water, according to Condon. While this  will not  be immediately viable due to funding constraints, he added, all three of the primary campus buildings, the academic center, the dining/academic building, and residence hall have been designed with this goal in mind. These charter buildings will feature fiberglass windows, thicker walls. They have been designed and oriented with solar power in mind.
Net-zero is not the only way that the OSU-Cascades campus plans to reduce its environmental impact. Of the approximately 400 original trees on the 10-acre building site, about 200 were spared from the saw.
Additionally, many of the native plants on the site were transported off-site and will be replanted once construction is complete, Condon said. To reduce pollution and congestion, OSU-Cascades is pushing a multi-modal campus via incentives such as bus passes for OSU-Cascades students and a bike-share program, he added.
The  long-range development plan
 OSU-Cascades is exploring the possibility of expanding either west to a decommissioned pumice mine, or north to a retired construction landfill. OSU-Corvallis' engineering faculty will research expansion of the mine, Condon said.
Expansion would allow for a total of 3,000 to 5,000 students according to Kelly Sparks, associate vice president, Finance and Strategic Planning at OSU-Cascades.
Currently OSU-Cascades offers 18 undergraduate degrees and three graduate programs. To make OSU-Cascades a  "destination campus," the university would consider adding 20 additional degree programs, according to Becky Johnson, OSU-Cascades vice president.
These programs will be selected based on demand, she said, but also for community fit. A preliminary group of programs has already been selected, she added, and will be going to faculty for review within the next couple of months.  
Although a potential final design for an expanded campus is not expected until March 2017, Sparks said, the OSU-Cascades board of advisors has begun to come up with expansion concepts.
This campus will include cutting-edge technology, and utilize a hybrid learning environment, Sparks said, which has proven to be more effective than traditional methods. Additionally, she added, the concepts of being net-zero would still ring true in an expanded campus.
An important aspect will be community interaction.
"We want our community coming in," Sparks said. An expanded campus will have large open spaces for both internal and external community. Whether this vision includes a performing arts center, a walkway around the campus, a disc golf course, or a rock wall on the perimeter that is open to the community is still a long way from being determined, Sparks said.
"It's a permeable campus, where you don't feel the edge," Sparks added.
Within the next couple months, the OSU-Cascades Board of Advisors plan to reach out to the community and faculty to receive input and ideas on a myriad of topics, including academic research, arts and culture, student life, community, sustainability and wellness. Taking these ideas into account, a design team will potentially be selected in January of 2016. All told, an estimated 150 individuals will be included in the brainstorming and designing process for the expanded campus.
Sabah U. Randhawa, Provost and Executive Vice President of OSU, is optimistic about the future of OSU-Cascades.
OSU is approaching its sesquicentennial (150th) anniversary, Randhawa commented.
"It would be really good to have this campus for the next 150 years," she said.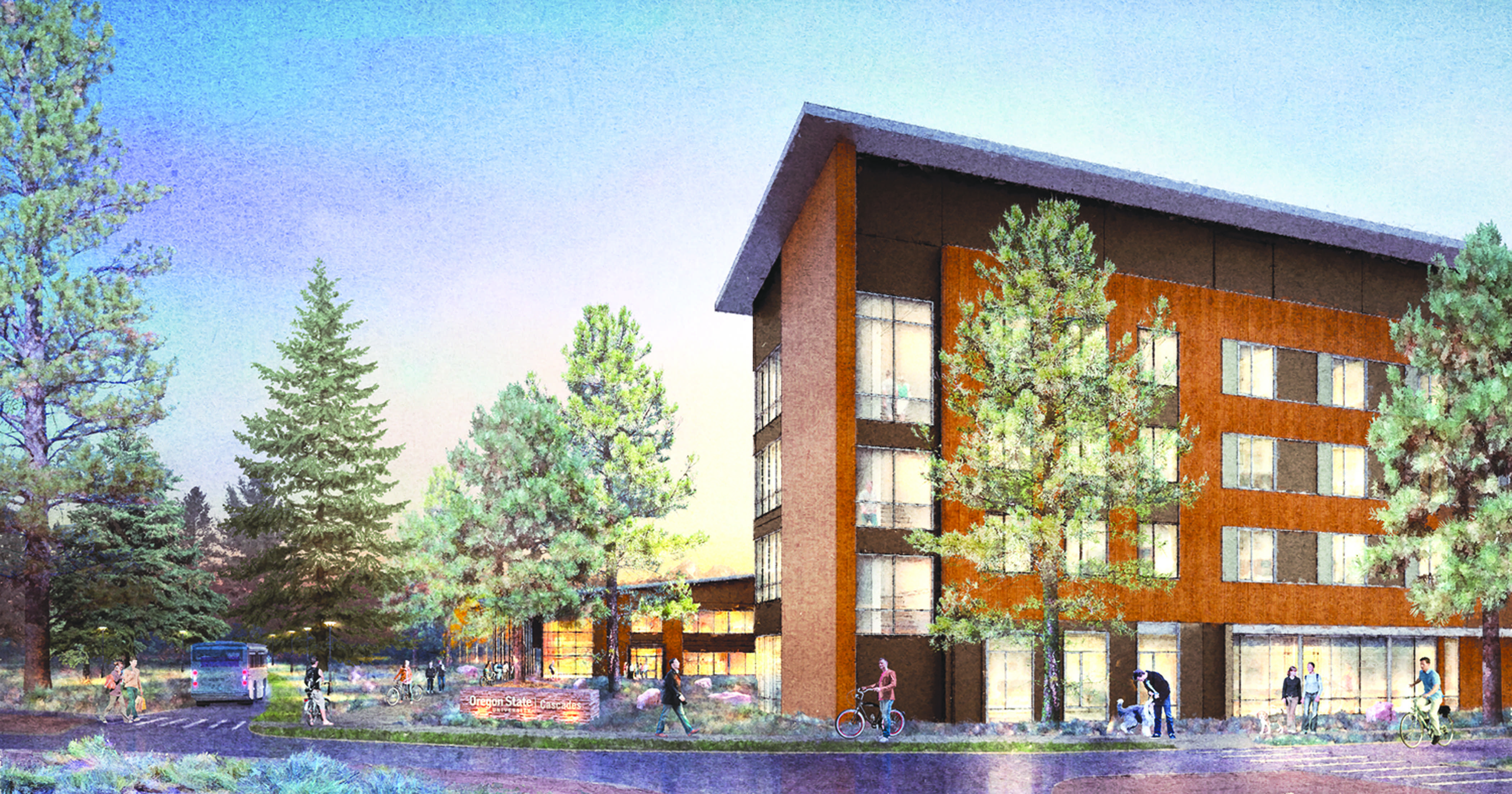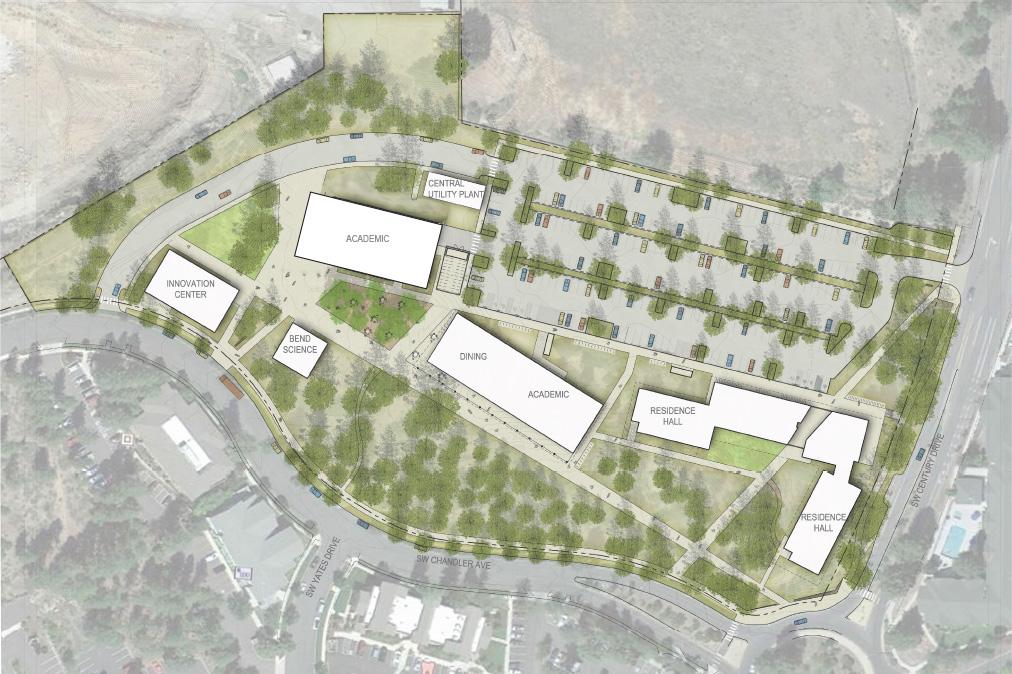 Tim Cachelin | The Broadside
(Contact: [email protected])