As a busy college student juggling school, work, and a social life, it is hard to find time to read. But there is one book that I am willing to cut into my limited sleep schedule to enjoy: The Fault in Our Stars by John Green.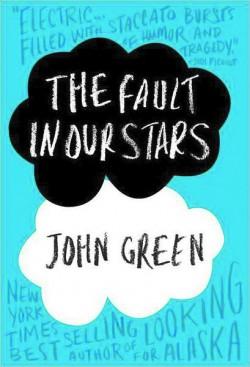 The Fault in Our Stars tells the story of Hazel Grace, a stage IV cancer patient who has to face her unfortunate fate of dying before she's eighteen. Hazel is sent to a cancer support group for emotional support. Enter Augustus Waters, the cancer support group bad boy with a cigarette dangling between his teeth who makes it his mission to join Hazel's world.
At first glance, this book appears to be the stereotypical romance story that is so sweet it makes frosting taste bitter. But John Green has created characters that are multi-dimensional, which creates a romance that is surprisingly real. The entire book itself is a symbol.
Hazel Grace represents love's uncertainties, being the dying cancer patient who questions Augustus's motives for pursuing her. Her physical insecurities and knowledge of her unshakeable fate acknowledge the inevitable pain of love that all readers can relate to on a certain level. Augustus Waters acts as the reminder of the joyful ride we experience when we fall in love that makes the risk of pain worth it. He shows how love transforms awkward scenarios into laughable memories and that little moments seem to mean so much more when they are with the right person.
John Green may have mastered the art of creating believable characters, but his ability to time events still needs a little work. Although I believe full heartedly in providing changes of pace in a book to entertain a reader, John Green occasionally put me on an emotional roller coaster with his sudden mood changes. It is difficult to appreciate genuine happiness during a romantic moment when three pages earlier I was bawling like a baby because of a not-so-friendly reminder about life's injustice.
In the end, it is the characters that win over my heart and make the idea of sleep deprivation more appealing than waiting until the morning to read further. Hazel Grace and Augustus Waters are not fairy tale characters in a story book with an unrealistic ending that provide us with unachievable expectations for our own romantic relationships. They are real characters of depth that remind us of how beautifully dysfunctional life really is.
Emily Kalei
The Broadside
[email protected]