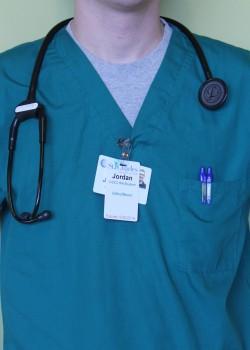 When nursing student Jordan Good walked into a pre-school with two of his female classmates, the pre-kindergarten kids asked him if he was the doctor and they were the nurses.
"These kids are three to five [years old]," Good said, "which shows the stigma still surrounding the profession."
Nursing is a profession that doesn't discriminate against those who wish to pursue a future in this field, whether they are a man or a woman, explained Michelle Decker, director of COCC's nursing program.
"Culturally, [nursing] is still seen as a woman-dominated field… A nurse is a nurse," Decker said. "It doesn't matter your gender. This is my twenty-fifth year teaching, and I have always had men in my classroom."
Over 20 percent of students enrolled in the nursing program at COCC are men, according to Decker.
However, when looking at COCC's nursing program and the nursing staff at Saint Charles Medical Center, one can see that nurses consistently come in both genders.
"At the hospital there are male nurses on every floor," Good said."That is encouraging."
After experiencing personal medical problems, Good decided to pursue a career in nursing. He left the engineering program at Oregon State University and returned to his hometown of Bend to apply for the nursing program at COCC.
"It was actually a good experience because it changed my path," Good said. "The nurses were the ones who affected my care the most…they made me want to go into nursing."
Three years later, Good is now a full-time student in COCC's nursing program. He is the president of the nursing club and said he is satisfied with his decision to change his career focus.
"I've been really happy with the program," Good said, "The facilities are great, the class atmosphere is awesome, and the instructors are encouraging."
Working closely with Saint Charles Medical Center in Bend, COCC's nursing program is able to provide students the opportunity to apply skills learned in the classroom to real-life situations. Students have clinicals two days a week at Saint Charles Medical Center in addition to lectures on COCC's campus.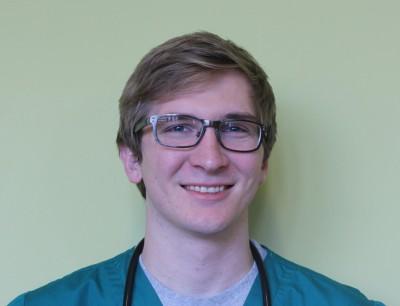 In the spring, Good and other nursing students will be able to experience the "capstone program," where students will work full-time alongside a nurse at Saint Charles Medical Center for five weeks. They will work long hours, face difficult situations, and get a taste for what their lives will be like after their education is completed.
"Nursing is such a great profession," Decker said. "It provides amazing opportunities, great wages, great pay, and it is open to men and women. [Nursing is] wide open."
Emily Frances Kalei
The Broadside