Students at Central Oregon Community College pay the second lowest tuition and fee rates in Oregon.
COCC has remained below the state average for in-district tuition and fees since 2003-04, according to the 2013-14 annual in-district tuition and fees data.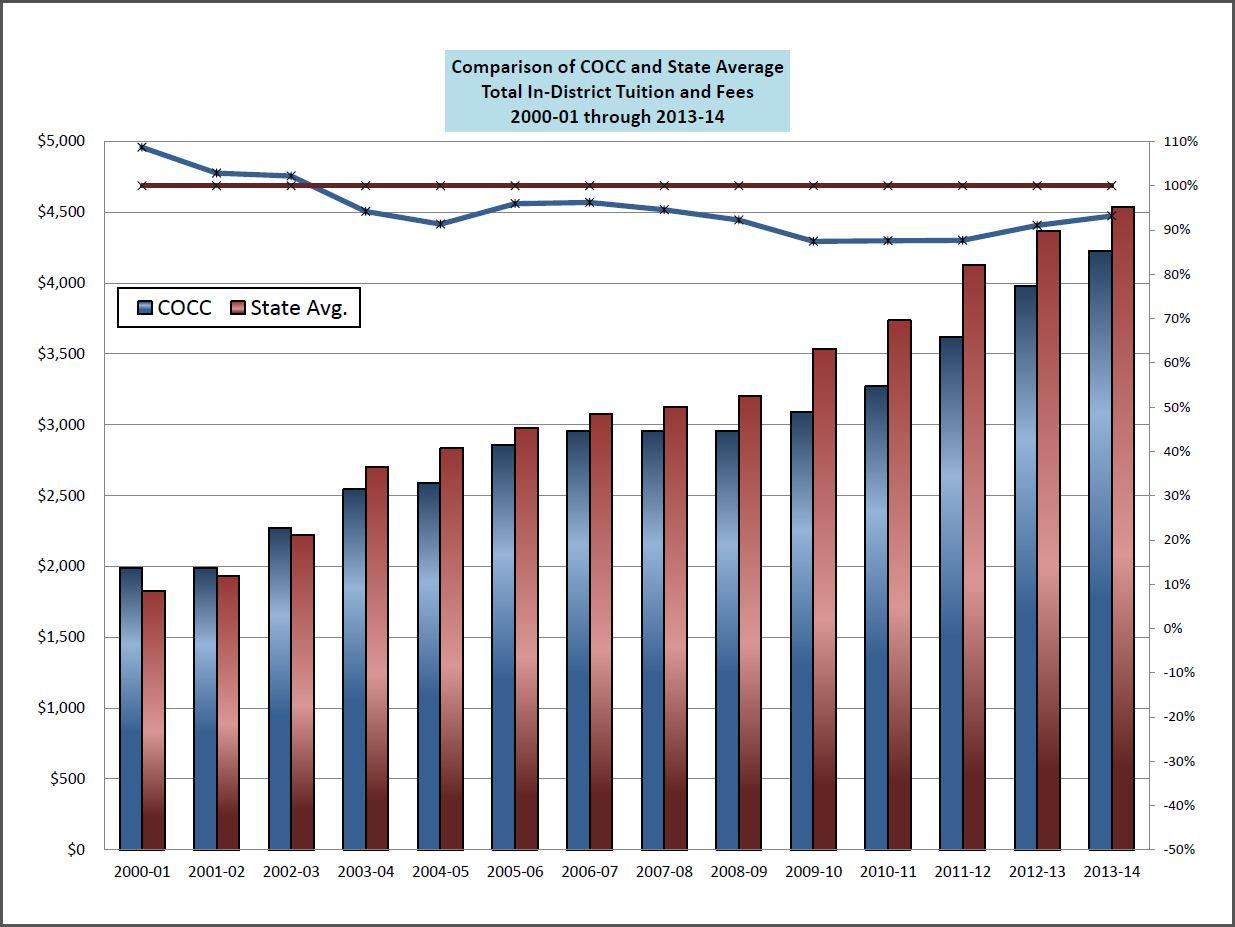 "The college has made many good financial decisions over the years that have limited costs and help keep tuition and fee rates low," said Ron Paradis, COCC director of student relations.
For students taking an average of 15 credits a term, the one term cost at COCC is $4,226 compared to the state average of $4,535. Clackamas Community College retains the lowest combined tuition and fees in Oregon with one term costing $4,133.
The COCC Board of Directors is committed to minimizing costs to students while keeping the same level of quality of instruction, according to Kevin Kimball, COCC's chief financial officer.
"It is crucial to balance maintaining minimum student tuition and fees and maintaining the quality of education offered here," Kimball said. "Something the board looks at is if we increase tuition by one dollar, how do we in turn improve student success?"
COCC is supported largely through property taxes. Currently more than one-third of COCC's funding is from local property taxes, Paradis explained. The average of revenue from property taxes for other Oregon community colleges is 22 percent.
"As a result, COCC has tried to maintain a lower tuition rate for those students who live within the district," Paradis said.
To assist in keeping in-district tuition rates low, COCC has higher out-of-district and out-of-state tuition rates. Most other Oregon community colleges have the same tuition rate for both in-district and out-of-district students, Paradis explained.
COCC also has lower fees than are assessed at most of the other community colleges.
"In particular, COCC students have limited the amount of self-imposed fees," Paradis said. "COCC's self-imposed student fee is $1.50 per credit for student fee and $.25 per credit for green energy."
Molly Svendsen
The Broadside