Being diagnosed with diabetes changes all aspects of an individual's life.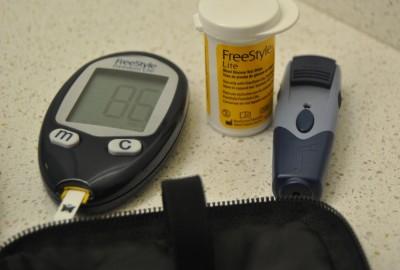 Denise Costa has first hand experience with the difficulties of dealing with diabetes. Her son Timothy was diagnosed with juvenile diabetes when he was eight years old.
"We had to make a lot of adjustments," Costa said. "During the time he was diagnosed the advice was different for how to handle diabetes…back then it was to cut sugar out entirely."
With her son diagnosed at such a young age, Costa said it was often difficult to manage the medications and dietary restrictions associated with diabetes.
"It requires constant 24-hours-a-day monitoring and constant calculations as well as the impact of physical activity," Costa said.
For someone diagnosed with diabetes, daily maintenance is vital, according to Kiri Simning, professor of nursing at Central Oregon Community College.
"You have to eat right, take your medicines at the right times," Simning said. "It's a lot of work to do it well and that's hard for a lot of people."
Diabetes is a metabolic disorder that affects the body's ability to use glucose. There are two types. Type one affects the individual's pancreas, inhibiting it from producing insulin. Those with type one diabetes must take injectable insulin for the rest of their lives, explained Simning. Type two diabetes is typically non-hereditary and can be managed with regular exercise and diet.
There are certain ethnic groups that are generally predisposed to diabetes, particularly type one.
"People that are from Northern Europe, particularly Finland, blonde hair blue eyed fair-skin, have a much higher risk of type one," Simning said, "and type two seems to have a much higher risk among Latinos, African Americans, and Native Americans. There is definitely a risk connected to your heritage."
If people start recognizing any of the early signs of diabetes they should get tested as soon as possible, Simning explained.
"Young women are screened when they are pregnant, which is when they find out they have a risk factor," Simning explained. "If you are experiencing some of the symptoms like fatigue, hunger, urinating a lot, wounds that don't want to heal, then they should be checked out."
Gabriela Candia
Molly Svendsen
The Broadside