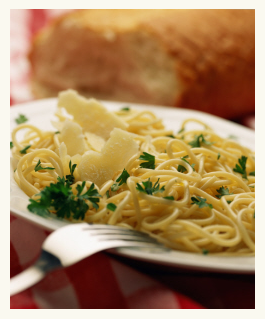 For branch students craving a bite to eat close to the Madras campus, Geno's Italian Grill is the perfect go-to restaurant. Geno's draws many customers from Madras and many surrounding areas.
Geno and Debbie Burke are the owners and live locally near the restaurant.  When they first began, they were in Redmond eleven years ago with the name Geno's A Taste of Italy.
They relocated to Madras and opened up Geno's New York Pizza, but then in 2009 changed the name to Geno's Italian Grill and moved into the new Harriman building. One of the sayings that they use which is on the To Go menu is, "May all that enter as guests leave as friends."
The food is out of this world with the freshness and marvelous flavors. Their taco salad is an explosion of flavorful seasoned chicken meat, served on mixed greens with tomatoes, onions, olives, pepperoncinis, jack and cheddar cheese, sour cream with nacho chips and ranch dressing.
Their pizza is always hot and delicious and can be made with any toppings that are available to serve college students tastes.
The locale is outstanding for college students since it is only about one mile away from Central Oregon Community College's Madras campus. The lunch time atmosphere is very light and the sun shines through the big windows that wrap around the entire restaurant. The evening time atmosphere is very subtle and inviting with lit candle like candles on each table as well as inside trees decorated with lights.
The restaurant has the freshest ingredients and prepares them into delicious meals daily that are affordable even to college students. Geno's Italian Grill has everything from pizza, pasta, chicken, and seafood to high quality grilled meat.  The prices range from $4.99 appetizers all the way up to $23.99 for a grilled New York Strip dinner. The atmosphere is bright and upbeat during the day and transitions seamlessly to a candle-like setting in the evening.
Whether you're a student on the Madras campus or find yourself traveling through the town, Geno's Italian Grill is worth taking time to visit.
Laura Emerson
The Broadside