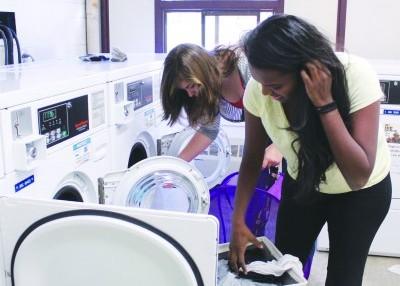 You go to class, but you haven't yet found a place to go home to. You can't move back in with your parents and you're not going out on the streets. Where do you go?
Vacancy rates in Central Oregon are at approximately one percent, according to Kevin Restine, president of the Central Oregon Rental Owners' Association. Restine has never seen vacancy rates this low before.
"When the housing bubble burst, construction stopped in Bend," Restine said.
But students aren't the only demographic looking for a roof over their heads. When the "housing bubble" burst, throughout 2007-09, many homeowners lost their homes and went to look for rental situations, according to Restine.
The solution: Find someone to share the burden.
"People are resorting to the roommate situation more and more today because there is a lot of demand and not a lot of supply," Restine said.
The subject of finding roommates is one of the top three issues students call the Student Life desk at COCC about, according to Terri Botts, Student Life administrative assistant.
"The only thing we have to offer them is old-fashioned posting on the board," Botts said.
In addition, students can face real challenges finding a place to stay because many landlords would rather not rent to students. Lindsay Buccafurni, campus center building specialist, talks to students who can't find housing all the time.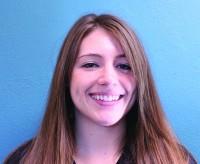 "Some students have told me they stopped [telling landlords] they were students," Buccafurni said.
There can be a certain stigma involved when renting to students, according to Paul Wheeler, housing coordinator at COCC.
"A stigma could be anything that might come with someone's perspective of student life," Wheeler said. "If their home is in a well established community, they don't want to come under scrutiny for renting to students."
Finding your soul (room) mate
One tool that could help students find roommates is a classifieds site–something like Craigslist but specific for COCC students. Sharon Bellusci, technology and communications coordinator for student and enrollment services, is currently requesting such a tool.
"It would be secure," Bellusci said. "Only COCC students with an active email could access it."
In the absence of this site, Terri Botts often finds herself having to recommend desperate students use Craigslist.
Using Craigslist to look for potential roommates is "a little scary" to Megan Bernard, resident director at Juniper Hall, because students have no idea what kind of person they're rooming with.
Bernard recommends rooming with friends of friends so potential roommates have some idea what the experience is going to be like.
"You'll know if they're good in school and good at doing other tasks," Bernard said.
Bernard knows exactly what not to look for in a roommate from her experience working at COCC's residence hall.
"Never room with your best friend," Bernard said. "You'll drive each other crazy."
There are several combinations that just don't work, according to Bernard. Matching up a smoker with a non-smoker or a night owl with an early bird is a bad idea, but choosing someone with different qualities is actually desirable, Bernard said.
"Don't room with a person that's just like you," Bernard said. "Someone that has different qualities than you but shares some of the same interests. Workout buddies, or girls who love 'The Bachelorette.'"
Even if two personalities don't mesh perfectly, making sure that they're not spending too much time together is a good way to avoid getting tired of one another.
"If you have opposite work and school schedules it really helps," Bernard said. "Then you're not hanging out all the time."
To Bernard, one of the best guarantees for residence peace is a roommate agreement. Housing situations work best when roommates communicate their expectations of each other.
"Setting up rules at the very beginning, setting boundaries, is really important," Bernard said.
Paul Wheeler, housing coordinator at Juniper Residence Hall, provides references for students after they move on from Juniper. When a potential landlord or agency contacts Wheeler, the answers he gives are strictly yes or no.
"They ask 'did they pay their bills on time'?" Wheeler said. "Did they leave under good terms?"
Scott Greenstone
The Broadside