As our newsroom grows with new reporters, photographers, graphic designers, and editors, we thought that it was time to finally put a face to the stories that you read from us. Not only are we students at Central Oregon Community College, but we also have defining interests and goals that make each of us unique as staff members.
---
Katya Agatucci, Editor-in-chief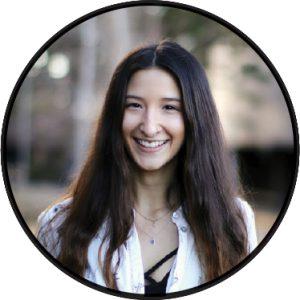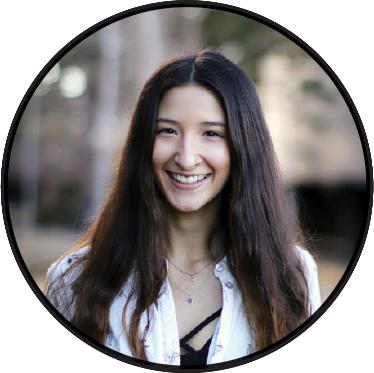 I am the editor-in-chief of the Broadside and I have been reporting for almost a year now. I am finishing my transfer degree to hopefully attend the University of Oregon to study anthropology and journalism with a minor in Spanish. I have lived in Bend most of my life, but I can't wait to travel and see the rest of the world. I am also a photographer, I have been taking photos for seven years and portraits for five years. I aspire to be a photojournalist or anthropologist for magazines or print. When I'm not eating doughnuts in the newsroom, you can probably guess that I'm taking photos of the moon or walking around Sparks Lake taking senior photos.
---
Alicia Welbourn, Managing Editor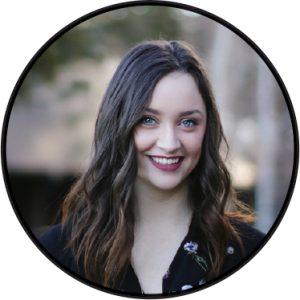 I've been at the Broadside for just over a year, and have designed more than 15 issues of the publication. As a fine arts student, dually enrolled at COCC and OSU-Cascades, I have spent the past four years developing my artistic techniques and design skills. Come spring, I will have completed my bachelors degree, and will be pursuing a career in small business. If I'm not creating layouts or splashing ink on paper, you can find me outside. Hiking, camping, and photography are my primary hobbies. I am also The Broadside's resident DJ, so hit me up for all of your playlist needs.
---
Hannah Welbourn, Assistant Editor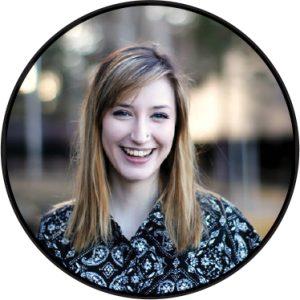 This is my second year working for The Broadside and my fourth year working as an editor for a publication. I'm currently finishing my Associates of Arts transfer degree and will be attending OSU-Cascades in the fall. I was born and raised in Bend, and I'm grateful for the opportunity to stay and get my education in my hometown. When I'm not editing spelling and grammar or rocking red and khaki at my other job, I love camping, horseback riding, and golfing. You can also catch me defending Bruno Mars' grammy win for Album of the Year at any given time.
---
Connor Davenport, Business Manager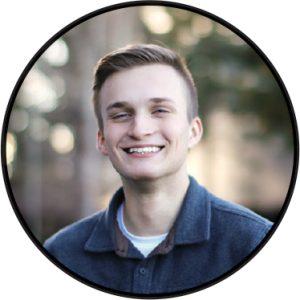 I'm the Business Manager for The Broadside. I'm currently pursuing a major in Economics and in my second year of college. I'm originally from North Carolina but have lived in Central Oregon for almost nine years now. Previously, I worked as an intern for SAP Government Relations in Washington D.C. and hope to end up in that city sometime soon. In addition to always pursuing new adventures and hikes around Oregon, I love snowboarding and finding new places to travel to.
---
Spencer Light, Multimedia Manager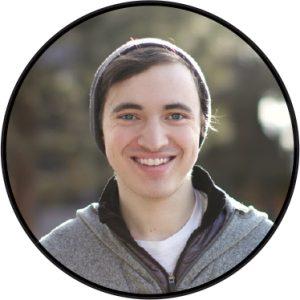 I'm a student at the Cascades Culinary Institute who's entering his final term in the program. During the past few years I have been pushing myself to pursue these passions in the kitchen, an endeavor which has taught me valuable lessons about work ethic and helped me develop as a student, friend, and employee. In addition to this interest in the culinary arts, there has always been a special place in my heart for graphic design. I am striving to bring these two loves together, and building a website and creating graphics for The Broadside has helped bring me one step closer to future career goals. I may be at the end of the culinary program, but I doubt I am done with COCC and all it has to offer. Here's to possibilities!
---
Nolan Wironen, Reporter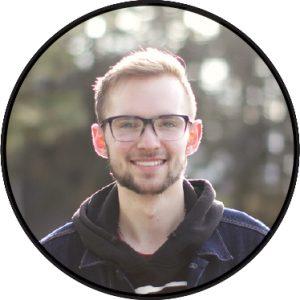 I'm a first year here at Central Oregon Community College. I live here at the dorms but grew up in Corvallis and I'm from Portland. I'm here to study in Structural Fire Science and Paramedicine in hope of getting involved with emergency services. I joined The Broadside because I love to meet new people and to write. On top of writing, some of my hobbies include rock climbing, metalworking, photography, music, reading, and backpacking. On top of helping people and getting to know about people's lives and cultures I strive to eventually travel and see as many new places I can. But until then working for the paper allows me to get to know more about Bend and Bendites through reading and social interactions, which is a great start. So don't be afraid to let me know if you ever have any story ideas you would like to see in our paper or if you're ever interested in being a part of an article.
---
Emma Kaohi, Reporter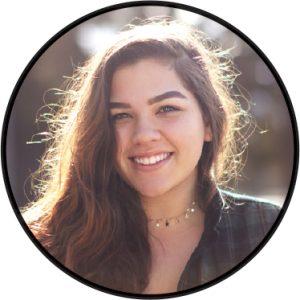 I'm a first year student at Central Oregon Community College, pursuing an Associates of Arts transfer degree in political science. Originally from Honolulu, Hawaii, I moved to Oregon to experience the seasons and explore a new world, but I eventually hope to return to Hawaii and obtain a Hawaiian studies degree and pursue law to strengthen the rights of Native Hawaiians. In my free time, besides writing, I love to be outdoors find an adventure, or stay under the blankets watching Netflix. When I'm feeling creative, I either pick up a pen and doodle on any blank space of paper, or a makeup brush and make my face a canvas.
---
Adam Case, Reporter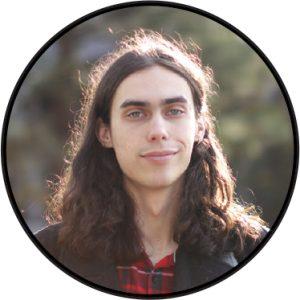 I am a second year student at COCC. Even though I was born and raised in Bend I've chosen to live in the Residence Hall here on campus. I can say it's been a very rewarding experience for me in many ways. I am pursuing an Associate of Arts transfer degree for psychology during my time here. Next fall I hope to transfer to Southern Oregon University in Ashland. I love the city so much, the campus is beautiful, and I have a chance to attend the Oregon Shakespeare festival there. Central Oregon will always be special to me though, and I've enjoyed every day here.
---
Marcus LeGrand, Reporter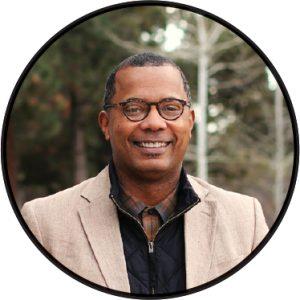 Marcus LeGrand has been working for The Broadside since the Fall of 2017. After working in the Central Oregon school district for the past two years as a Counselor and Student Success Coordinator. He has decided to be a stay at home dad, explore teaching at a university and writing. He owns a B.A. in Marketing and a M.A. in Counseling and continually finds time to help others. Outside of class, Marcus enjoys running, hiking, officiating NCAA basketball, traveling and spending time with family and friends.  
---
Isaac Messinger, Reporter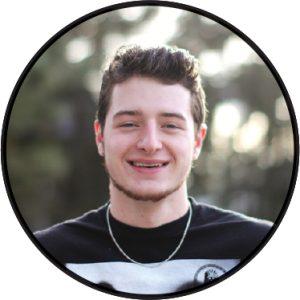 Hey kids, I'm a guy who writes stuff, and sometimes they publish it in this illustrious publication. God knows why. I love music, and usually listen to weird underground bands like The Lumineers or The Head and the Heart, though I do experiment with some Mumford & Sons when I'm feeling saucy. I usually fight people and drop toast butter side down, (but sometimes I'll substitute the toast for a bagel.) If you find me and present a compelling argument for the continued existence of the Toyota Prius I'll consider buying you a drink. Peace.
---
Ezra Neumann, Reporter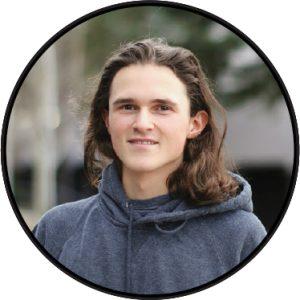 I am a sophomore here at COCC pursuing my AAOT to further educate myself in the fields of cinema and psychology. Aside from reporting for the Broadside, I also work at a small Thai restaurant named Nam Tok Kitchen over near La Rosa on Mt. Washington where Thai Thai used to be. With school and work filling most of my free time, it's hard to pursue some of my passions, however, I always make time to rock climb and to have a little bit of creative time through either writing or creating art. Working for The Broadside is an exciting step in my journey and also keeps me keen on events taking place both locally and nationally, which I had not been so passionate in keeping updated on.
---
Carl Swanson, Photographer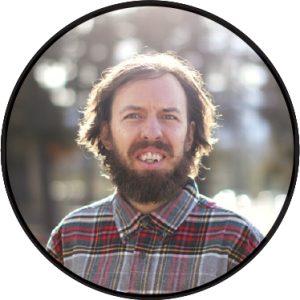 I have been working with the Broadside since January 2015 working as a photographer, an on campus Broadside distributor, and I write Carl's Corners. In the 2016 Student Journalism Contest, I was awarded an Honorable Mention Sports Photo. I started going to college in the spring term of 2012 and I am going to graduate with an Associates of General Studies (AGS) degree at the end of the winter term. Off campus I am a trail worker and a photographer. I work for the forest service and the park service during the summer of 2016 I worked for the forest service as a wilderness ranger in the Ansel Adams Wilderness. In the  summer of 2017, I worked for the park service as a trail worker in Sequoia National Park, and I have won 5 photo contests. I am an outdoors person and I like to go hiking, biking, bouldering, rafting, and camping out in the wilderness.
---
Josh Cook, Reporter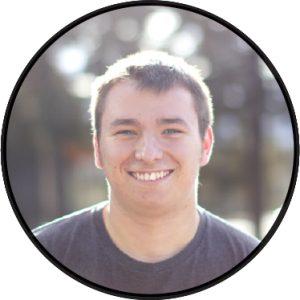 I have been at COCC for more than three years, and am a Computer Science major who is soon transferring to OSU-Cascades. I joined The Broadside to try something different and meet new people along the way. It has truly been a blast. I do mostly writing and a bit of graphic design for The Broadside.  My hobbies include studying the Japanese language and creating 3D animated short films. In the springtime, I adore walking at the Eagle Crest Resort in Redmond and I also love hiking the many wonderful trails at Smith Rock.
---
thebroadside.cocc@gmail.com | 541-383-7252 | Room 102 in the Coats Campus Center
COCC is an affirmative action, equal opportunity institution.